QUALITY & CRAFTSMENSHIP
Each piece is produced in our own in-house manufacturing unit, giving us full access to all stages of the process to always make sure the item is absolutely flawless before its dispatched. They go through approximately 18 stages or more; digitial designing, casting, hand-filing and diamond settings to name a few. We're inspired by sleek, modern & classic designs/patterns. Each design goes through countless versions before it reaches its peak in terms of comfort, stability & functionality. No detail is undiscussed and only approved when our master jewelers and artisans are happy with the final version.
Our artisans, hailing from Kolkata (West Bengal, India) have more than 30+ years of experience in the field of jewellery making. The amount of knowledge and patience required to master this skill is unimaginable, but rest assured your order is in the best hands with guaranteed quality craftsmenship that meets or exceeds all industry standards.
 We produce on Made-to-order basis, which simply means the production of your jewellery item starts the minute your order is confirmed so everytime you order you receive a fresh item especially made for you!  We also provide custom engraving services on certain designs. Read the product description in order to check If the design you love can be engraved or not.
The order is then produced and dispatched within 9 to 12 days.
"Instead of buying dispensable jewellery, we believe one should invest in buying small tokens of fine jewellery that will stay with them forever. As they say, it's a gift that lasts and is passed down to generations."
All our pieces are made with highest quality precious metals so that they live up to the promise of lasting years & generations. All materials used are ethically sourced from certified bullions. Metals such as 925 Sterling Silver, 18K Silver, Hallmarked 10k, 14k, 18k & 22k Pure Gold are used as base metals for the pieces. Each metal has its own property, uniqueness and value as an investment.
Diamonds are one of the hardest natural substances found on Earth. All diamonds we use in our pieces are ethically sourced and are certified. AAAAA Grade, Natural authentic Moissanite (VVS-DEF color), Natural Diamonds in VVS, VS & SI Clarity (All in DEF color). We use IDL & GIA Certified Diamonds.
We stand by the forever quality of our pieces. Each and every one comes with a two-year warranty on 925 Sterling Silver items and a ten-year warranty on Pure Gold items that guarantees that we'll take care of your piece should any damage to the metal or workmanship occur.
RHODIUM ( PLATINUM FINISH )
925 Sterling Silver is an alloy made of 92.5% pure silver and 7.5% copper. We plate our silver jewelry in two thick layers of rhodium, which gives it extra shine and durability. Rhodium is one of the costliest precious metals due to its rarity. 
Buy Now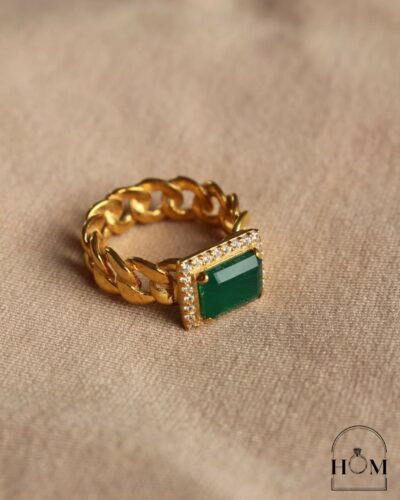 THE MIDAS TOUCH PLATING (TMT)
The Midas Touch plating is our own exclusive formula that makes the Silver jewellery water-resistant. Yes, you heard that right! It is an 8 layer thick coating of 24k Gold on top of the 925 Sterling Silver piece which is much thicker than the traditional gold plating plus an anti-tarnish top coat is also added to increase its durability. This plating is water-resistant, anti-tarnish & non-allergenic. 
Buy Now
We celebrate the fact that we are the first brand to successfully innovate & create water-resistant Sterling Silver jewellery in India!
925 Sterling Silver
Ethically sourced Pure 925 Hallmarked Sterling Silver is used in our Silver Items. An authenticity card for the same is provided.
18K Silver
There are some jewellery items that are made in 18K Silver to improve stability of the designs as 18K Silver is a comparatively harder metal than our pure 925 Silver. It holds more strength to give support to certain delicate designs. The items that are specifically made in 18K Silver are mentioned in the product description of the same item.
Pure BIS Certified Hallmarked Gold
We use BIS and/or NCH Certified Hallmarked Gold in 10K, 14K, 18K and 22K Purity. It also comes along with Gold Authenticity Certificate. We work with Yellow Gold, Rose Gold & White Gold, all varients.
For any queries related, connect with us at support@houseofmidas.in